Attention! Made in Sapmi
– Marija Griniuk
Sámi artist-run culture provides a platform for extensive interdisciplinary networks and a crucial approach to creative expression that amplifies Sámi artistic and political voices. This expression is not confined to discipline-specific representations. It is interesting to note that while interdisciplinarity is often promoted in art academies today, the funding and application processes for these institutions often remain discipline-specific.
In the Western understanding, artistic creative processes often limit artists to identify themselves as working in a particular medium or discipline, such as visual arts, choreography, theatre, music, or writing. Even within artist-run culture, artistic and curatorial practices are often categorised as visual art only, although they may intersect. In Sámi society, creativity is understood differently and artistic practices often include visual expression, as well as literature production and music. In Sámi culture, creativity emerges from tradition and encompasses a lifestyle, a connection to nature, and aesthetic processes, rather than being focused solely on object-based visual art outcomes. Gunvor Guttorm (2015, 2017) explains the term 'duodji', which refers to creativity in Sámi culture as a process that brings humans and nature into dialogue, rather than just having a material outcome. The term 'dáidda', which entered Sámi language in the 1960s and 1970s, frames artistic activity within the realm of contemporary art, but artistic expression in Sámi culture is still seen as being widely interdisciplinary.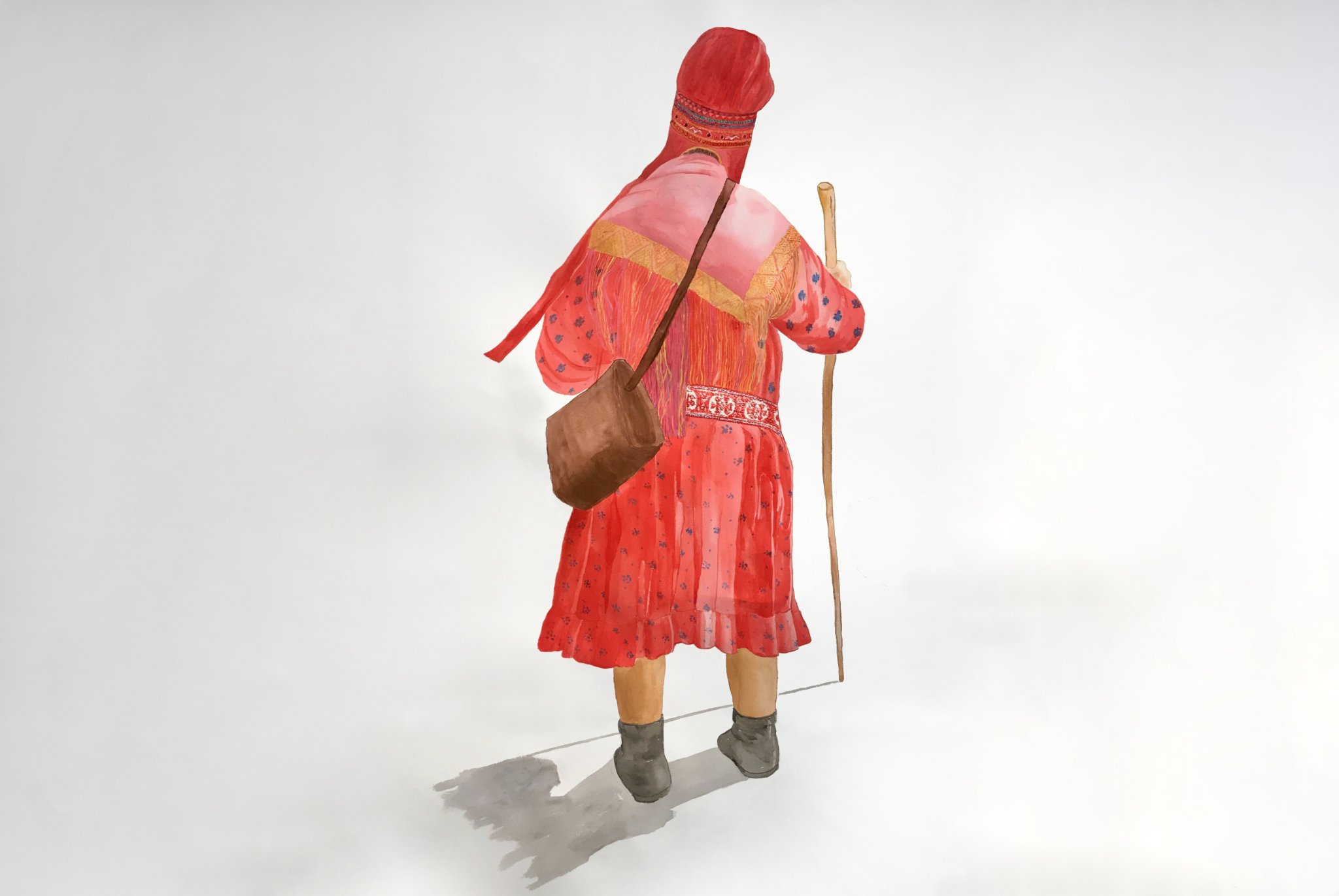 Sámi artist-run culture is influenced by an interdisciplinary approach and has become a significant part of art institutions. RiddoDuottarMuseat in Karasjok is a museum which holds the Sámi Art Archive with approximately 1400 artworks, and is an important custodian and conveyor of Sámi art. In 1979 a group of Sami artists started Sami Artist's Union, an artist's organisation now uniting eighty Sámi artists. The organisation started the Sámi Center for Contemporary Art in the 1980s. In the last ten years, the main centres for contemporary art in Sámi culture have been the Sámi Center for Contemporary Art in Karasjok and Dáiddadállu in Kautokeino, which are approximately 150 km apart and have different formats – the former is a foundation and the latter is an artist-run network. However, both institutions today are led by the same artists: Hilde Skancke Pedersen (image 1 a, b, c), who works with visual art, performance, and theatre production, and Susanne Hætta (image 2 a, b, c), working with visual art, photography, and literature. These artists are involved in decision-making and setting the goals for both institutions, which makes the Sámi Center for Contemporary Art an artist-defined institution as the current board consists of three artists and two politicians. 
This reflects how the interdisciplinary nature of Sámi culture encourages artists not only to be involved in their own studio-based productions, but also to take on leadership roles within institutions and shape the frameworks in which they operate. Despite the distance, the Arctic highways unite rather than separate Sámi artists and organisations, facilitating close cooperation and planning. In 2022, both the Sámi Center for Contemporary Art and Dáiddadállu were involved in the Sámi Pavilion (2022) at the Venice Biennale in various capacities. The Sámi Center for Contemporary Art, in collaboration with OCA, Katya Garcia-Anton, the Sámi Parliament, Silja Somby, and the Sámi Council led a non-graduate educational programme for Sámi curators, while Máret Ánne Sara (see Image 3), an artist from Dáiddadállu, was one of three artists featured in the Sámi Pavilion (2022). Máret Ánne Sara is the artistic manager of Dáiddadállu.  The Sámi Center for Contemporary Art is also involved in the Venice Architecture Biennale in 2023. These international events bring together the entire region of Sapmi, despite the geographical distance, and the community of artists is experienced as close-knit and working together to represent Sámi culture on a global scale. Interdisciplinary approaches allow the individuals involved in the Sámi art scene to combine political activism, management, organisation-based work and their artistic practice, where each of the activity aspects are on local, national and international scales of work simultaneously. This distinguishes Sámi artist-run organisations, since their involvement stretches from the major global art events, such as the Venice Biennale, to the local events and artistic interventions. Sámi art institutions and organisations, whether foundations, artist-run collectives, or individual artists, carry a political message and advocate for the freedom of identity expression and human rights of the Sámi indigenous community, with the aim of dismantling hierarchies of artistic and societal tradition.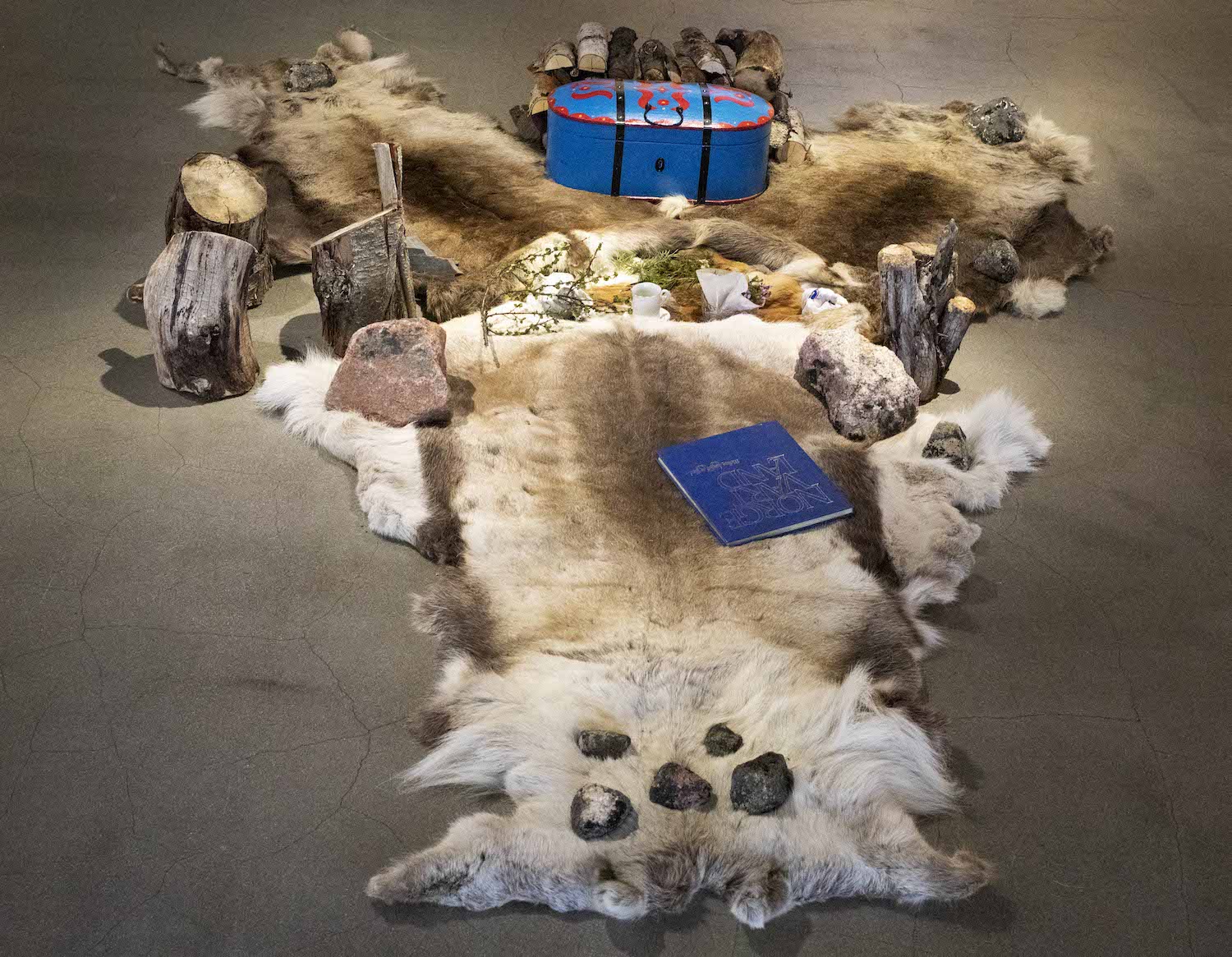 The next important step in the cooperation between the Sámi Center for Contemporary Art in Karasjok and Dáiddadállu is an upcoming exhibition in the summer of 2024, which will mark the 10th anniversary of Dáiddadállu. This exhibition will be based on a series of live experiences and events, highlighting the importance of liveness in exhibitions due to their interdisciplinary nature. These exhibitions offer a wider spectrum of expression than what might be seen in a traditional, static exhibition in a physical space. It is important not to contrast different ways of creativity, but rather to bring them into dialogue and recognise the strong connection between tradition and individual artistic voice in each artwork.
References:
Guttorm, G. (2012). Duodji: A new step for art education. International Journal of Art & Design Education, 31(2), 180-190.
Guttorm, G. (2015). Contemporary Duodji—A personal experience in understanding traditions. Relate North: Art, heritage and identity, 60-77.
For more information about Dáiddadállu https://www.daiddadallu.com/
For more information about Sámi Center for Contemporary Art  https://Sámidaiddaguovddas.no/
—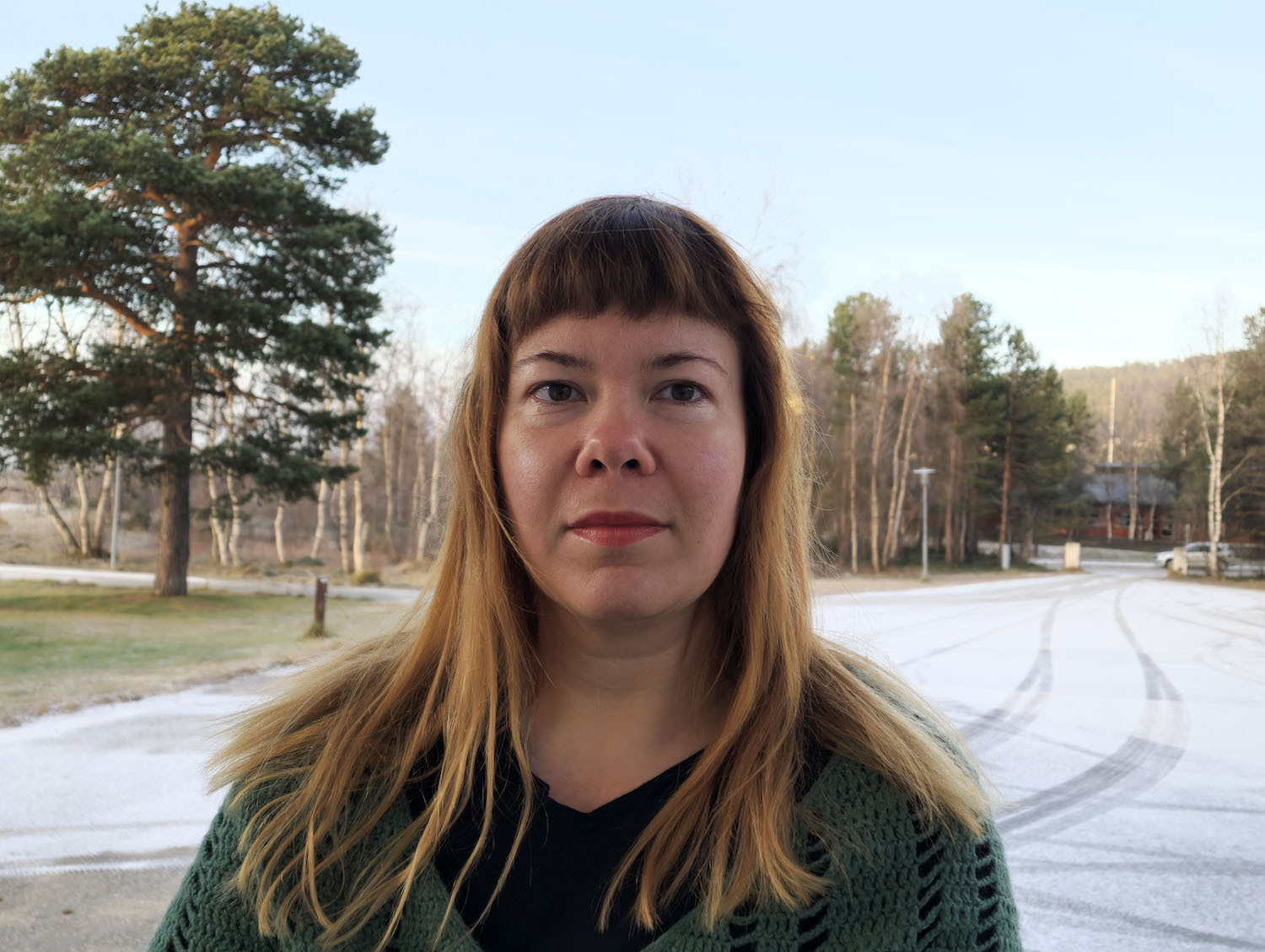 Dr. Marija Griniuk holds a DA from The University of Lapland in Finland. She is the director at Sami Center for Contemporary Art in Karasjok, Norway. She is a Lithuanian artist and has a background in visual arts, performance art, and performance pedagogy.