Interview with Lorelinde Verhees representing Club Solo from Breda, Netherlands
Artists' initiative Club Solo based in Breda, Netherlands presents solo exhibitions of leading artists, as their name already suggests. The solo artists are given total freedom to express their artistic perspectives in the exhibitions, which are further accompanied by curatorial contributions from two partner museums– Van Abbemuseum in Eindhoven (NL) and the Museum of Contemporary Art in Antwerp (BE). We spoke to one of the core members, Lorelinde Verhees, about the space's main concepts, innovating the artist-run scene and the intimacy of reading.
Tell us shortly about Club Solo's main concept and its initiatives!
Club Solo is an artist-run initiative based in Breda, Netherlands, presenting solo exhibitions by Dutch artists. Curators of the Van Abbemuseum, Eindhoven, and the Museum of Contemporary Art, Antwerp, respond to the work of each artist by adding a specific contribution from their collection to the exhibition. Additionally, a catalogue is published to accompany each of the shows. Club Solo acts as a host to foreign artist-run initiatives under the name of Hotel Solo. They present their own program and thus provide insight into their processes and foundational principles. Café Solo offers a platform for small presentations, such as musical performances, poetry evenings, lectures, and film screenings.
What will you bring and contribute with to SUPERMARKET 2017?
We will present work by Pim Tieland (1988, NL). Tieland recently turned to sculpting in search of a form of work analogue to his own body and inspired by medieval illustrations of the story of Pygmalion; recognising the desire-driven and physical approach displayed by the mythological Greek sculptor towards the creation he fell in love with. For his latest works – depicting figures in an upside down movement or pose - Tieland takes a similar process of animation and adoration as his starting point, reflecting on the relation between the maker and the work as an interaction between a body and a body. Recognising love and desire as activating forces, able to push the boundaries of the self, he sees his working process as a dialogue between projections of his own desires and the realm and artistic behaviour that the sculpture seduces him to work with. In response to Pim Tieland's work, the M HKA will select a piece from their collection to exhibit during Supermarket.
Can you recall a specifically intimate moment in connection to art? Perhaps an exhibition or a certain piece?
What I have always found a fascinating intimate experience is to read. Transported into another world, I feel very close to the writer and the world he or she conjures up complemented with my own fantasy and images. This can become a collaborative and intimate moment. Ben Lerners' Leaving Atocha Station is one of my favourite novels. A young American poet lives in Madrid for a year to research and make new work on a prestigious scholarship.
He finds himself in the Prado every morning to study Rogier van der Weijdens' The Descent From the Cross. Until one morning another visitor seems to have a profound artistic experience in front of this painting. He starts to think about his fear of not being able to have a profound artistic experience himself; or whether it is possible all together; and what it means for his poetry. The book is a highly enjoyable love affair with language, art, fact, fiction, and ultimately of the possibility of a profound engagement with art and life.
Visit Club Solo here, or at Supermarket Art Fair!
Photo credit: Sarah Fisher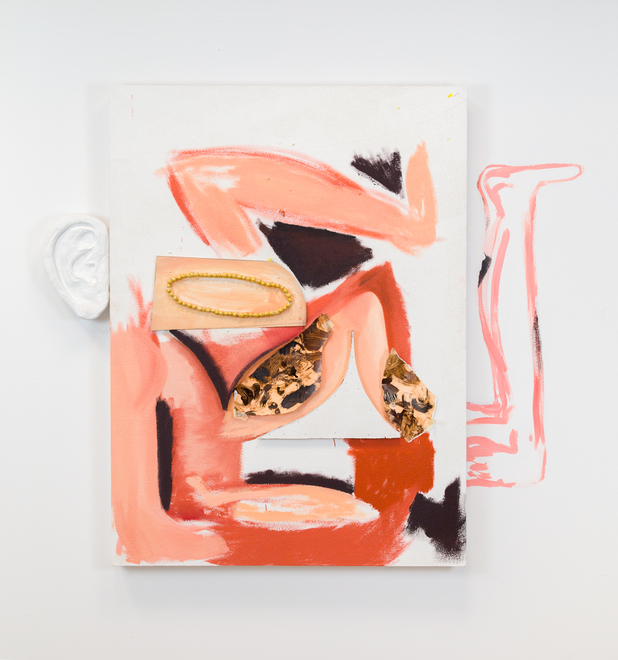 Photo credit: Club Solo
Photo credit: Club Solo